Please join us
Thursday, August 28th
7 - 10 pm
Banzai Sushi
North Shore Marketplace - Haleiwa
A Night of Fun & Friends
Music by Johnny Helm

Event Flyer



Silent Auction with On-line Bids!



Bid on-line for select items - See below
Bid on all items at the the event
Bidding ends at 9 p.m. HST, August 28, 2008



Advance Reservations Recommended



$30 per Person

Heavy Pupus and Two Drinks

---
Can't Come to the event, but still want to help?

Make a Tax-Deductible Donation now!


Or mail a tax-deductible check to
Keep the North Shore Country
66-250 Kamehameha Hwy, Suite D103
Haleiwa, HI 96712

---



AUCTION ITEMS



On-Line Bidding Cancelled - Live Bidding only
(August 28, 2008, 5 pm)
All times are Hawaii Standard TIme

On-line bids will be sent through the email links below the auction items.

Bidders must include their name, address, phone number and bid amount.

Starting and Minimum bid increases must be met.

New on-line bids will be updated each evening by 9:00 p.m.

From 7-9 p.m. on August 28, the current bid price for the on-line auction items will be posted on this page as regularly as possible.

Final email bids may not be time stamped later than 8:59 p.m. HST.

All bidding, on-line and in-person, ends at 9 p.m. on the night of the event.


On-line Auction winning bids will be posted on this page by 9:15 p.m.

On-line winning bidders must complete payment through PayPal by 9:30 p.m. or the item will be offered to highest in-person bidder for immediate payment.

All decisions on this auction process by KNSC Directors will be final.


"Cool Water"
by Clark Takashima


This 36" x 48" acrylic on canvas dream has to be seen in person as it fills your vision with color and movement. Framed in solid koa with a white linen scooped liner, you'll be blessed with perfect conditions everyday!

Starting / Current Bid $500
Additional Bids $50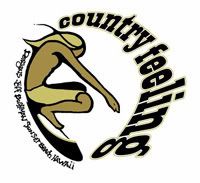 Custom Country Feeling Surfboard (to 9')
by Jeff Bushman


Country Feeling Surfboards celebrates the nature that surrounds us with surfboards made with environmentally friendly materials: soy-based and sugar-based foams; deck inlays made from hemp, organic cotton, bamboo and silk; and resin that is catalyzed by the sun.
North Shore shapers Jeff Bushman and Kyle Bernhardt have teamed up to design smart shapes that maximize form and function.


Starting / Current Bid $250
Additional Bids $25